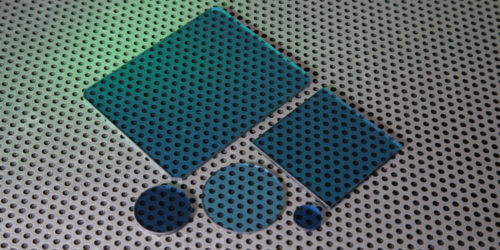 CUSTOM
Get a Quote
For a quote on your custom requirements please send us your drawing or specification.
Hoya Filters - Blue Light Balancing
UQG optics Hoya Blue Light Balancing filters (LB) are used to increase the transmittance in the visible range to control the colour temperature. If you require lowering the colour temperature there is a range of Hoya LA blue light balancing filters. By changing the polished thickness we can create a filter with the capacity for any colour temperature conversion
UQG Optics stock diameters and squares in various LB filters. We can supply in custom made sizes and including optical coatings.
Please contact our sales team.

View RoHS Statement
| | |
| --- | --- |
| Dimensions: | Diameters 5mm to 160mm |
| | Squares/Rectangles 1mm x 1mm to 165mm x 165mm |
| Thickness Range: | 0.50mm to 4mm (subject to dimension) |
| Edge Finish: | As cut/chamfered or ground |
| Surface Flatness: | Up to lambda 4 (@633nm) |
| Parallelism: | Up to 1 arc min |
| Material Options: | Commercial grade, optical glass filters for larger sizes over 160mm x 160mm |
| | Low cost optical filter range for less demanding applications (data sheet on request) |
| Coating Options: | MgF2 protective coatings, AR coatings, bandpass & blocking optical coatings |
| Options: | Additional filter types, combination of 2 laminated filters, toughening, storage boxes, mounts & holders, calibration certificates, identification labels & transmission curves |
Purchase OEM production quantities?
Ask UQG for a quote we are a major single source supply chain global supplier.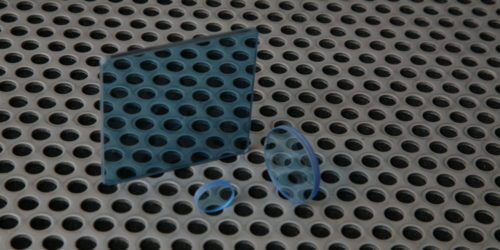 Material:
HOYA® Filter Glass
Dimension Tolerance:
+0.00 / -0.20mm
Thickness Tolerance:
± 0.10mm * note LB145 thickness can be +/- 0.50mm
Surface Quality:
60/40 Scratch/Dig
Surface Flatness:
≤ 5 fringes (@633nm)
Parallelism:
≤ 3 arc mins
Please contact us for discount pricing for stock parts over 10+ and volume/OEM quantities